Build perfect
relationships


Keep customers

longer


No learning curve

(Unlike other CRMs 😳)

Everything in one place to build strong long-term relationships with customers by tailoring your communication to their preferences and needs.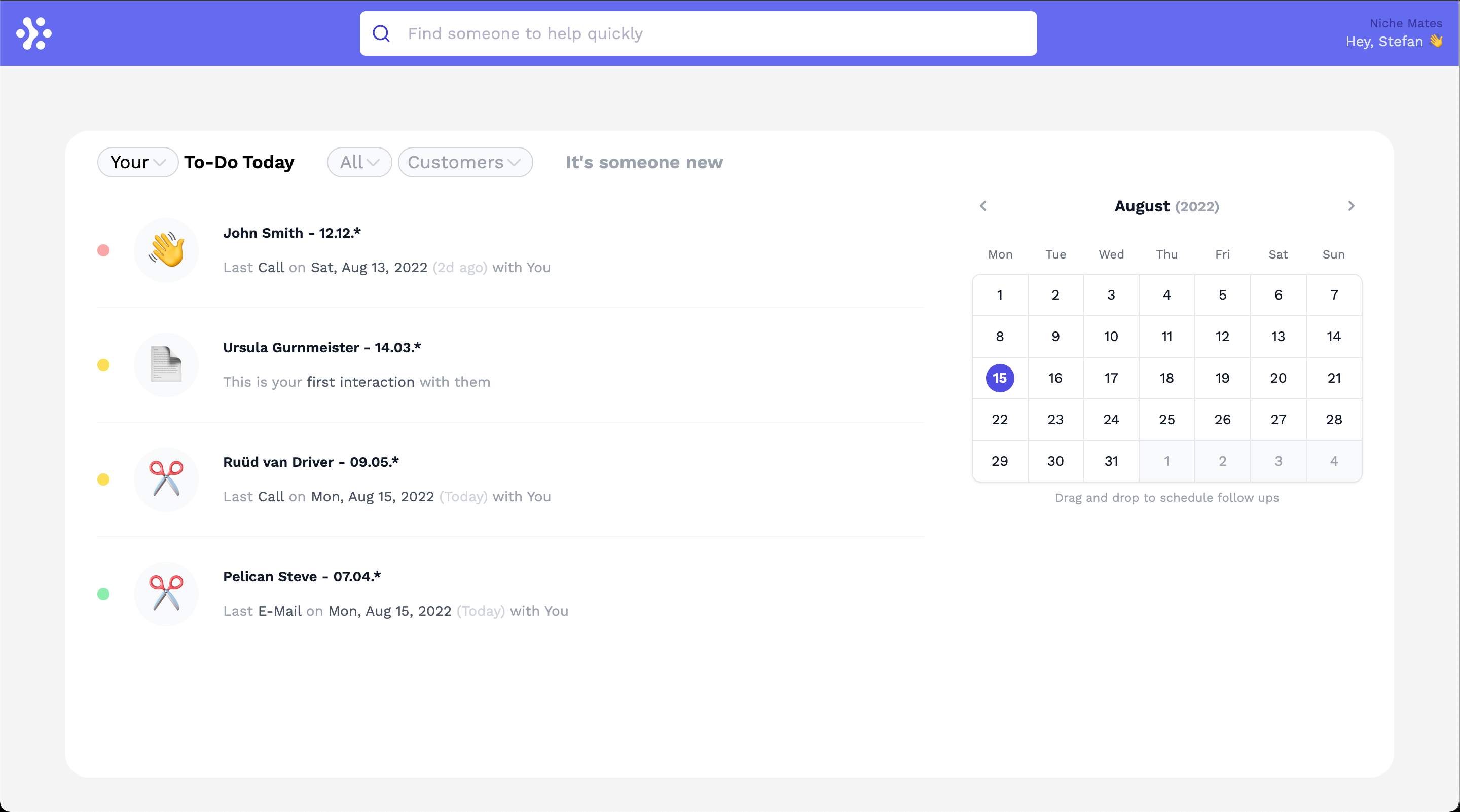 Everything you need to build long-term customer relationships in one place
Track To-Do, follow-ups and customer touchpoints in one easily scannable view, so you can find what you need quickly and strengthen the relationship with every interaction.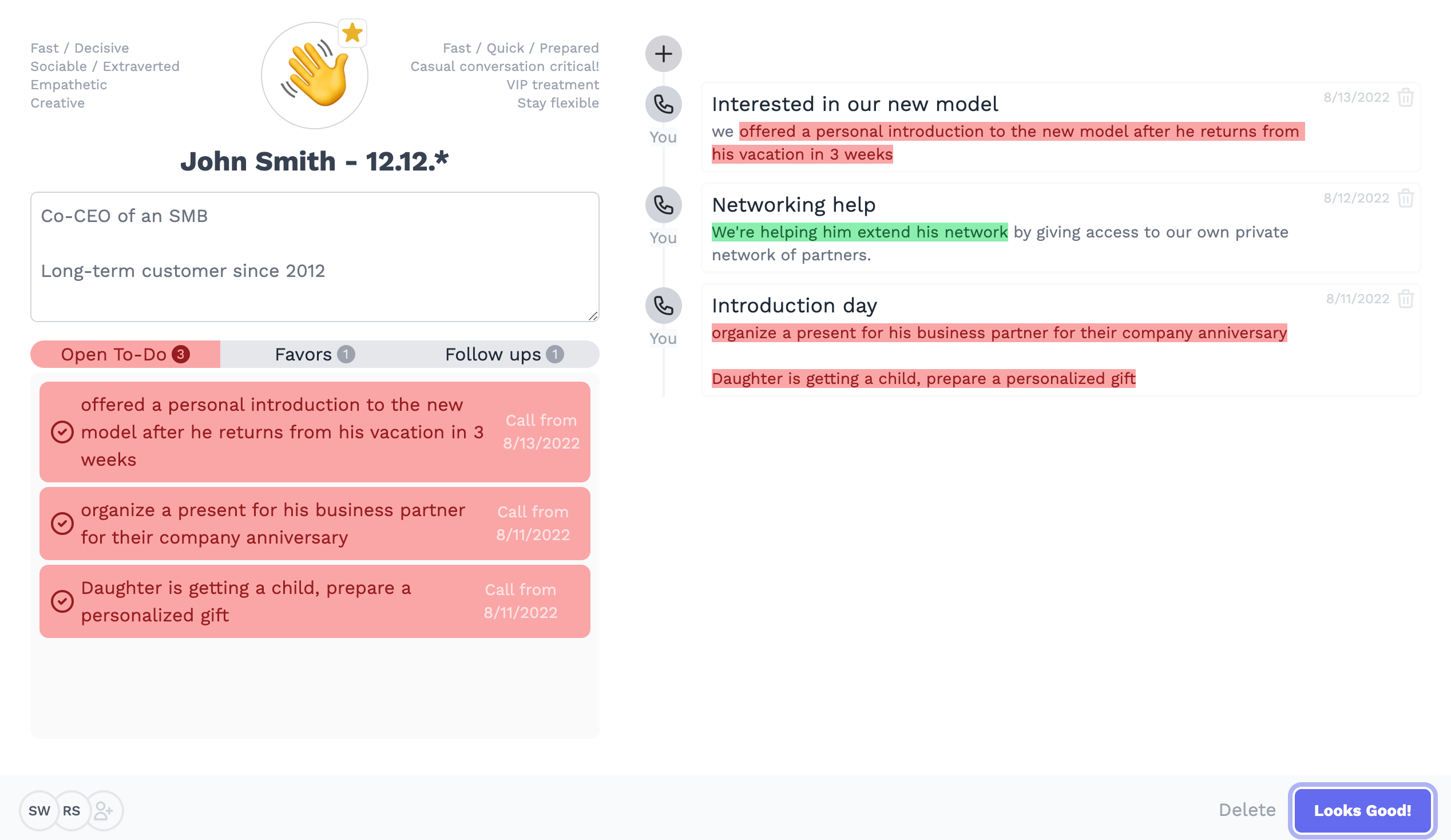 Connect with your customer
Use our super simple, yet profound personality model to adapt your communication to your customer's needs, make them feel heard, and keep them longer.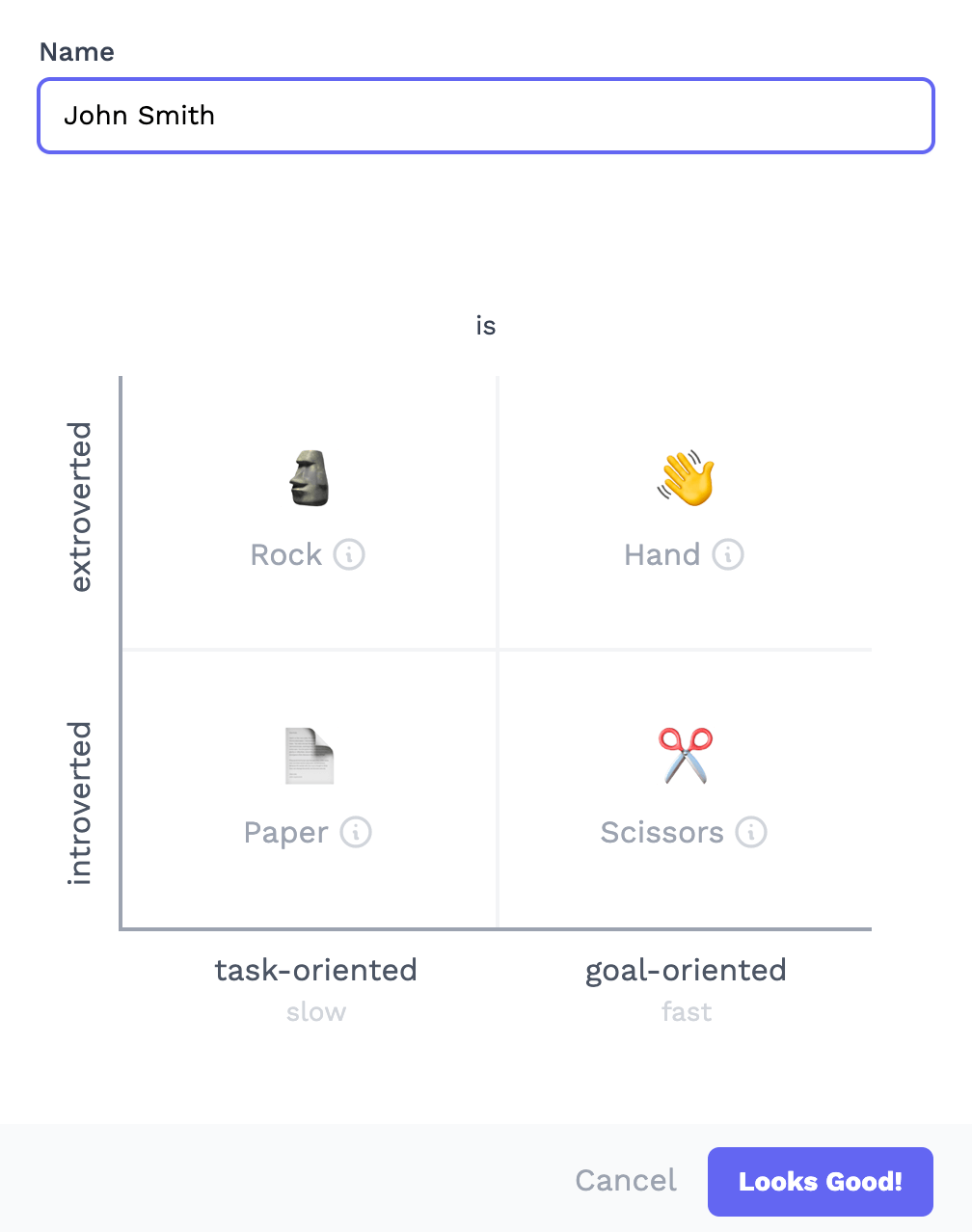 Organize yourself and your team
Get your day under control, prioritize follow-ups, execute the most important ones first and make every interaction count.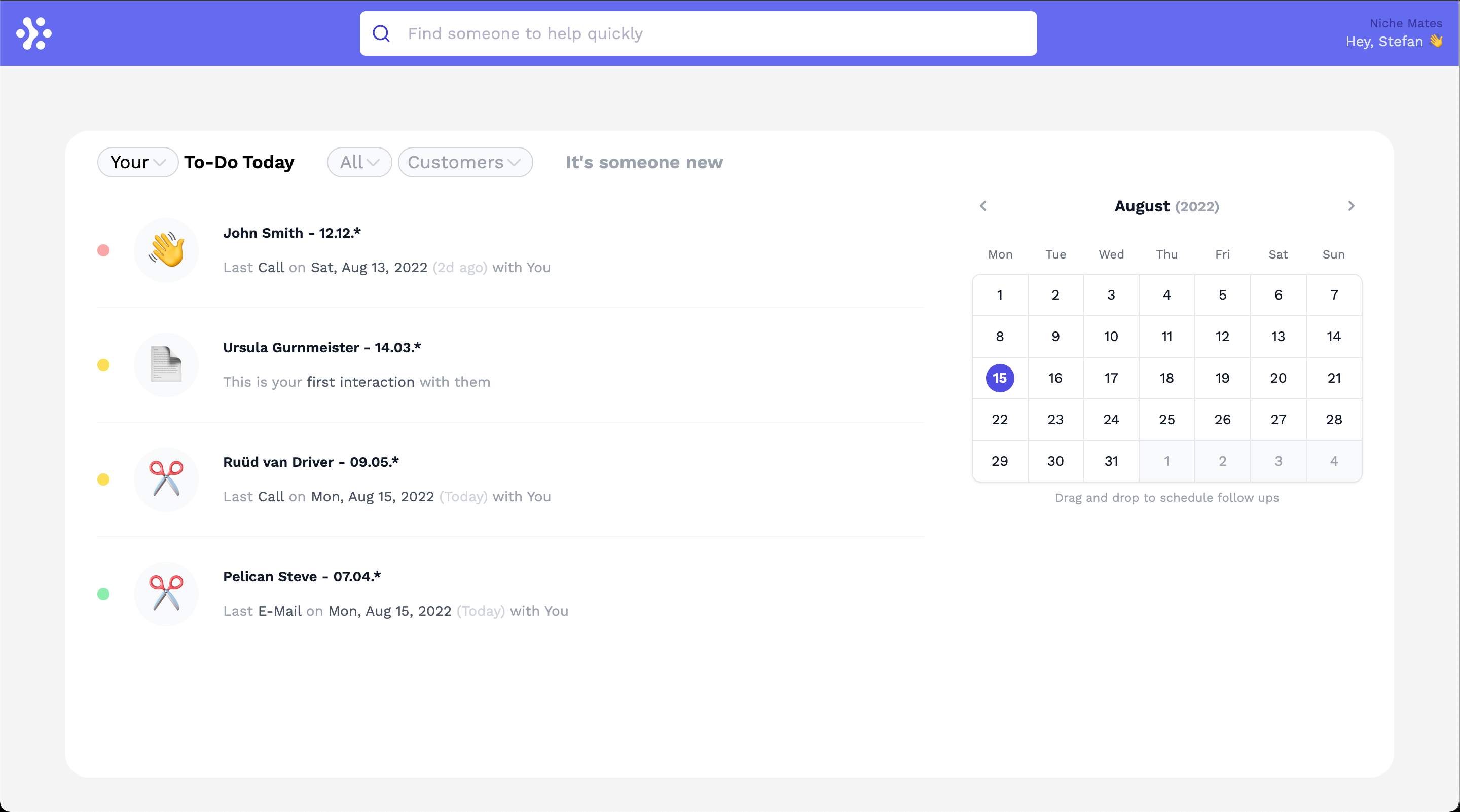 Pricing
The right price for you, whoever you are
We have plans for individuals and businesses of all sizes
Unlimited contacts

Unlimited seats

Custom pricing for more than 10 seats
Who's behind this?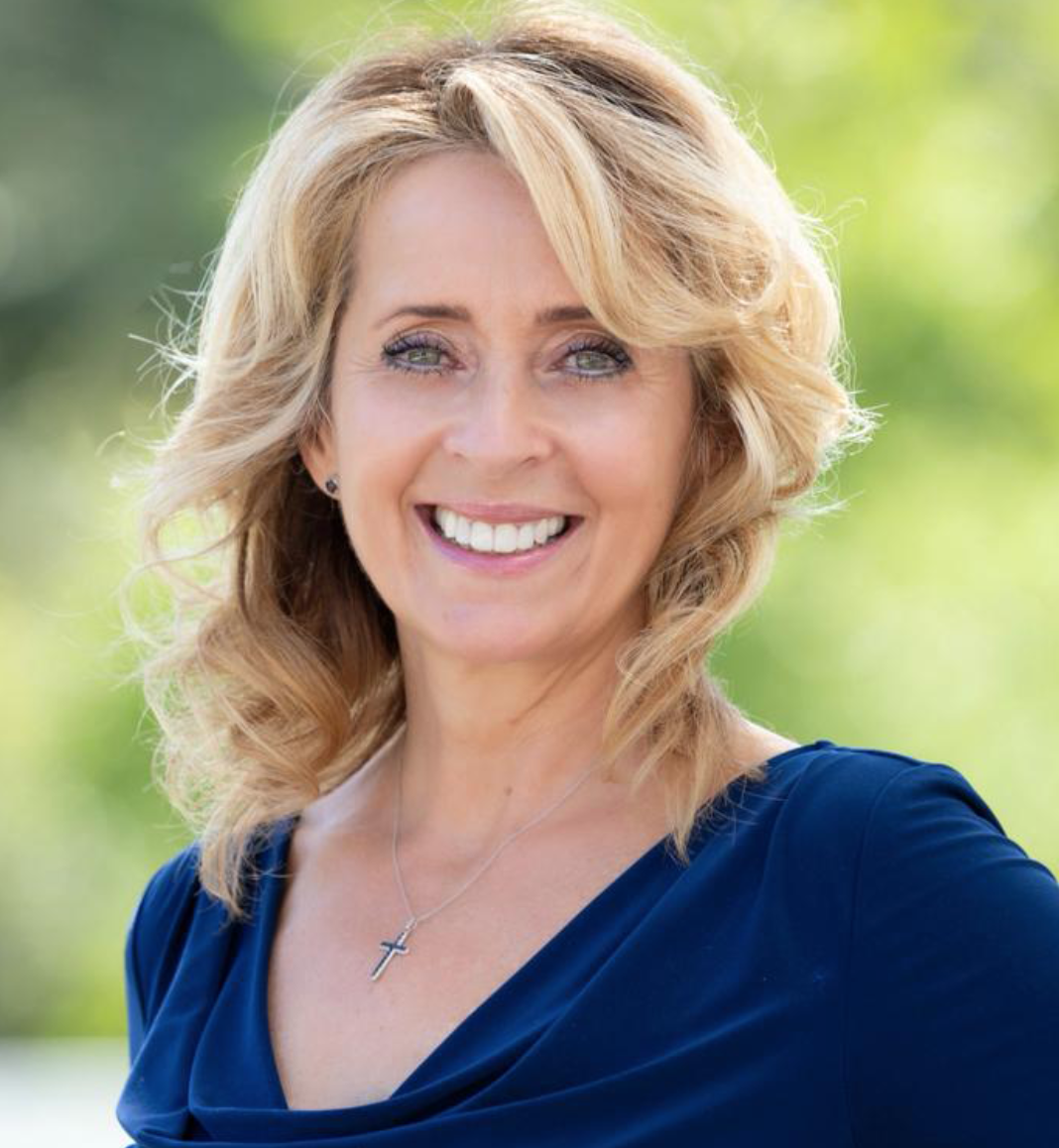 Hey, I'm Kerstin 👋
I have been working in the financial investment, insurance, and leadership/management consulting industry for more than 30 years. Over the last 18 years I have refined my coaching and consulting activities to help companies improve their customer relations - which has shown the most significant return on investment.
My experience has shown that success in industry is not only about the new customer, but more about retaining customers.
Brand Loyalty is all about the returning customer and studies show it is three times more likely that you'll sell to an existing customer than a new one.
Now, what's the easiest way to retain a customer? You guessed it, it's all about building strong relationships.
Therefore, in my agency, we're literally obsessed with customer relationships and making the customer understand that we truly care about them.
We do this by tailoring our communication to the customers needs based on a super simple but very efficient personality model.
When we started looking to scale our approach, we were looking for a CRM, but we couldn't find one that fit all our needs:
Super

simple to use

.
A focus on

relationships

.
An

easy-to-understand

personality model.
Everything important to help the customer

at a glance.
Existing solutions are either too complex or don't place sufficient emphasis on relationships and instead tend to focus only on the initial sell. The existing platforms feel transactional and suggest that the main goal is to just close a deal. Don't get me wrong, we like to close deals... but to us, building great relationships matters more.
So, we made our own CRM.
I partnered up with Niche Mates, a young team of four with a combined 20 years of experience of shipping products to millions of users to build Relationyst.
Profit from my insights of 30 years in private industry and successfully consulting small to mid-cap companies who place value on customer relations. Start building perfect relationships with your customers and make more money while saving time, today.
I want to build perfect relationships
Send me customer relationship building tips
We're sending quality relationship building advice. No Spam. Ever.